Packham's book is far from bland but, as with previous we've read, our preconceptions of what the book should be configure our response. In general those of us who knew little of Packham before reading were most impressed but others, who knew his work better, or had seen him speak at events expected something different.
"It wasn't what I was expecting," Gareth said. "I'd seen him talk before and he was very conversational. This wasn't."
"I thought the writing was great. First rate but I hated the book." said Aaron. "I don't see how he could know all those things in other people's heads. He couldn't, so he's just making it up, and I don't think he should do that and pretend that's what those people were really thinking."
Alan thought the writing was "all over the place", and much could have been cut without losing anything.
This led us onto a discussion of what memory and truth were in a memoir. Could we ever truly remember enough detail to depict an event accurately – and if there was so much detail, as there is in Packham's – didn't that draw attention to what had been left out? In the same way Pakham's immersion into the animal/insect world around him showed the gaps in his dealings with humans.
Both Kully and Tom were advocates and already had recommended the book to others. Most of us had enjoyed the episodes that dealt with schools in the 1970s, well except Steve, who said "that just felt like history to be honest." Steve is a bit younger than most of the group.
In the end the discussion balanced on how and what made a memoir honest/appear honest. Clearly some felt emotional truth was enough whilst others wanted a truth embedded more in facts.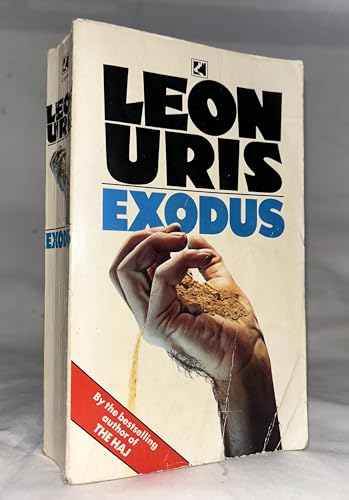 Amongst mince pies, chocolates and tangerines, we had a very lively meeting
today.   Our book was Exodus by Leon Uris – chosen by one of the guys who
wasn't even there as he is through the gate today or tomorrow.   I don't think I
need to say what we felt about the book – suffice it to say, we all agreed – and it
led on to an excellent discussion about how history is related, adapting to new
ideas, racism, good writing, bad writing, etc.
 At the end I asked the guys how they were liking the reading group:
"It's the highlight of the month"

" Wonderful, relaxing"

"It's great cos we get to talk to people"

"It's the one day of the month I'm not treated as a prisoner"

And from an ex member (now out), sent by email to one of our guys:

"I'm back on my houseboat and doing OK – what book are you doing in the reading group?"